Ting Yao (姚霆)
Google Scholar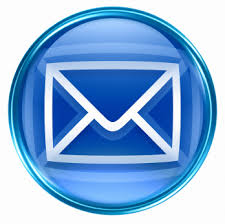 tingyao.ustc@gmail.com
Ting Yao is currently a Principal Researcher in Computer Vision and Multimedia Lab at JD AI Research, Beijing, China. His team is focusing on the research and innovation of large-scale multimedia search, video understanding, vision and language, and deep learning. Prior to joining JD.com in 2018, he was a Researcher with Microsoft Research Asia in Beijing, China, where he has shipped over 10 inventions and technologies to Microsoft products and services. He is also an Associate Editor of IEEE Trans. on Multimedia and Multimedia Systems.
Dr. Yao is an active participant of several benchmark evaluations. He is the principal designer of the top-performing multimedia analytic systems in international competitions such as COCO Image Captioning, Visual Domain Adaptation Challenge 2019 & 2018 & 2017, ActivityNet Large Scale Activity Recognition Challenge 2019 & 2018 & 2017 & 2016, and THUMOS Action Recognition Challenge 2015. He built and released MSR-VTT, a large-scale video to text dataset that is widely used worldwide. He is the leader organizer of MSR Video to Language Challenge in ACM Multimedia 2017 & 2016, and the co-organizer of Conceptual Captions Challenge in CVPR 2019. His works have led to many awards, including ACM SIGMM Outstanding Ph.D. Thesis Award 2015, ACM SIGMM Rising Star Award 2019, and IEEE TCMC Rising Star Award 2019.
Ting completed a Ph.D. in computer science (2014) at the City University of Hong Kong, advised by Prof. Chong-Wah Ngo. He received the B.Sc. degree in theoretical and applied mechanics, B.Eng. double degree in electronic information engineering, and M.Eng. degree in signal and information processing all from the University of Science and Technology of China, Hefei, China. He was also a software engineer at the Alibaba Company, Beijing, China, in 2008 - 2010.